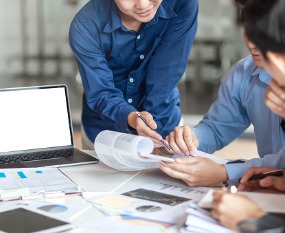 309 Marketing is the Top Custom Website Builder in East Peoria IL
Your website represents your entire business. You need it to be fresh, modern, and easy to navigate to make a good impression. And you need to make sure your website will help you get the results you need in your business. If you're ready to have your business prosper, it might be time to update your design and its features. The right features and design will help you stand out and draw in customers. If you're looking for a custom website builder in East Peoria IL, give 309 Marketing a call. Our team will help you achieve the best results within the market.
Working with 309 Marketing
At 309 Marketing, we work alongside our clients to learn what they're looking for from their marketing. From there, we distill down the goals and objectives our clients want to achieve. We use those insights to build a custom solution for your business. With your website, we'll use the tools we have available to us to help visitors find and stay on your site, make purchases, give you their data so you have a new lead, and ultimately meet your sales goals. After all, your site should work hard for you. And that's where we come in.
If you want to see proof that 309 Marketing is the best custom website builder in East Peoria IL, we've got that too. We have numerous client testimonials and portfolio pieces that will show you the great work we offer our clients. You'll quickly notice none of those websites look alike. That's because we'll never offer cookie-cutter solutions for our clients. We can even tackle mobile-friendly sites, e-commerce platforms, and more. Choose 309 Marketing for all your digital marketing needs.
Your Full-Service Marketing Resource
Chances are, you're not just looking for a custom website builder. To make a business really succeed, you need a full-service advertising agency. For almost 10 years, we've created customized, high-end solutions for clients across Central Illinois and beyond. From law firms to churches to banks to dental offices and everything in-between, we have proven experience. If you're interested in a logo design, full-length video, a brochure, or help with your social media, we have the know-how to help you find success.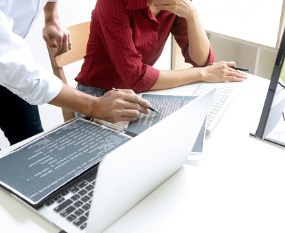 Contact Us
As a top custom website builder in East Peoria IL, 309 Marketing is the trusted source for building a site that works for you. Give us a call at 309-306-7092 to begin working with us today.