There is more to online marketing than purchasing a URL. Search engine optimization, mobile responsiveness and a custom design are all necessary when it comes to web design Springfield IL businesses need today.
Some of Our Frequently Asked Questions
Since choosing a web design company is an important decision, we receive a lot of questions from clients before they place their trust in us. A few questions clients ask include:
How long will it take?
This depends on the functionality of the website. Usually, the design phase takes two weeks. Next, it takes approximately four weeks for us to build your site. After that, we just need to add photos, content, etc. and then we can launch.
How will my new website look on my phone?
All of the websites we design are mobile responsive. Most people use their phones to find what they need, so we will make sure your site looks just as good on a phone as it does on a desktop!
Will my website show up on page #1 of Google?
To get your website on page #1 of search results, you need content centered around the keywords you want to come up for. We offer Search Engine Optimization (SEO) packages and know how to write/edit content for high ranking.
Why do you design the website before beginning development?
All of our websites are custom built around our clients' needs. This is why we get the designs approved first so we don't waste precious time writing code to only start from scratch later.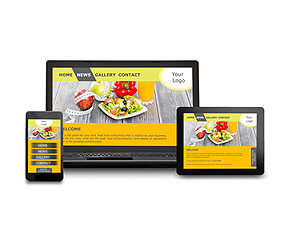 What if I don't have photos/content for my site?
Sometimes clients don't have time to write content for their site or they don't have photos to use. If you are missing either photos or content, just let us know. We can provide a photographer, use stock photos and write content for you, and our content will be optimized for SEO!
Web Design Springfield IL Businesses Trust
Contact 309Marketing for web design Springfield IL business owners can be proud of. Call us today at 309-228-9640 for your free quote!