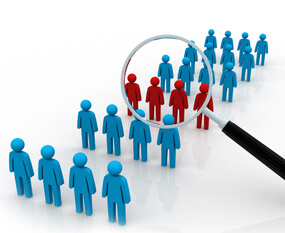 When You're Ready for a Fresh Look
Trust 309Marketing With Your Brand!
We started out helping small businesses build a web presence via web design, but we have quickly developed into something much larger. To help our clients grow, we combined web design with an ad agency Davenport IA business owners can trust. If you want to build a name for your company, we want to help you!
What Clients Want
There are millions of different types of consumers out there, but when it comes to your advertising, what your customers want is all that's important. One of the many advantages that advertising agencies have is their expertise. Most people know that marketing is important, but they often don't know where to begin or how to connect with their consumers.
Asking the Right Questions, to the Right People!
Focus studies are one of the best ways to find out what your customers want. Focus studies can show you consumers' social media and web use, what they think of your services and what colors they respond to.
Our focus studies combine online and face-to-face questionnaires, and we can send surveys to only the demographics you are interested in—whether by age, income, interests or more.
Where Consumers Are Looking
Besides expertise in listening to your consumers, ad agencies can also offer specialized knowledge in different types of advertising. Some small advertising firms only specialize in one of two types, but at 309Marketing, we can provide you with ads for:
Recently, Pandora Radio has been grabbing people's attention, and their phones. We have begun to work more and more with Pandora ads, and have seen some amazing results!
While we continue to work in TV and radio, we are always on the lookout for what's new, and where your consumers are looking.
309Marketing | The Ad Agency Davenport IA Trusts
At 309Marketing, we want to help grow your business. When looking for an ad agency Davenport IA business owners can turn to us to help them get more calls and attract more customers.
When you are ready to take your advertising to the next level, contact us online or call 309-228-9640 to get started!