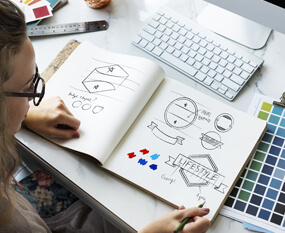 When people think of ad agencies, they often think of large, expensive ad campaigns for only the biggest brands. These companies can rely on advertising agencies, but so can local businesses. Whether you have a national or local customer base, 309Marketing is the ad agency Springfield IL business owners can trust.
What We Offer
309Marketing is a full-service advertising agency located in Central Illinois. Marketing is a department that thrives on creativity, but also on serious data analysis and thought. Our job is to find out what your consumers are looking for, and making sure they know that you supply it!
Logo Design
You want to distinguish your brand from others, so you need a fresh and unique logo design! It's important for your logo to be interesting, but not too abstract. You don't want to puzzle possible consumers, after all. You do, however, want imagery that reminds you of your brand's ideology.
Corporate Videos
Not all corporate videos serve the same purpose, and they shouldn't all be the same! Your audience could be new customers or new employees, and they could be focused around brand awareness or selling a product. No matter your audience or goal, production value matters.
And More!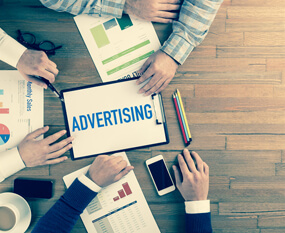 Brochures, billboards, TV commercials, radio ads, focus studies, Pandora ads and more! We can provide the expertise you need to direct your campaigns in the right medium for you. Check out some of our work to see how we can help you!
Not sure how to grab your audience? That's where 309Marketing steps in.
The Ad Agency Springfield IL Trusts
At 309Marketing, we want to help grow your business. When looking for an ad agency Springfield IL business owners can turn to us to help them get more calls and attract more customers.
When you are ready to take your advertising to the next level, contact us online or call 309-228-9640 to get started!