Make the Most of Marketing this Holiday Season
While the holidays mark a time of slow-down for many service businesses, this is the retail industry's busiest time of year! Needless to say, you want to do everything you can to take advantage of the "holiday rush." However, your standard marketing campaigns and advertising tactics might not be enough. Shoppers look for exceptional offers and deals unique from what they can find at other stores, shopping centers and retail outlets. If you want your business to stand out for the holidays, here are a few helpful tips to boost your store's sales and traffic (both online and offline).
Get Into the Holiday Spirit
The first and most important step your business can take when marketing through the holidays is embracing the joy of the season! Dress up your storefront with bright lights, tinsel, trees, ornaments, and decorations emphasizing the "reason for the season." Be sure to consider the online side of your business, too, updating your website with holiday fixings and seasonal offerings that can't be found anywhere else. By getting into the holiday spirit, shoppers will be more drawn to your storefront than businesses that aren't as "cheery or bright."
Provide Holiday Discounts or Specials
If there's one thing consumers are always looking for, it's a deal! However, discounting your products doesn't mean you lose that money; the opposite is true in most cases. By offering daily or weekly "specials," customers have something to look forward to when shopping at your store. And while your customers take advantage of some deals, they're more likely to continue their holiday shopping at your store! In the end, any money a discount costs you will be recouped in additional sales.
Throw a Small Event or Open House
If you have the time for extra "holiday promotions," why not consider a small holiday party or event? You don't need to go overboard to provide guests with a complete feast and entertainment; your holiday event can be as simple as an open house with drinks, crackers and cheese. Not only will new and returning customers appreciate these small gestures during the holidays, but you will also give guests another reason to visit and shop at your store!
Give a Gift
One of the few things your customers will expect when shopping for gifts is to receive one themselves! Such a pleasant surprise is a great way to show customer appreciation and incentivize shoppers to return. Or, if your service business were to provide small but not insignificant gifts to previous or returning clients, they will remember your generosity when choosing to continue services with your company! Such incentives go a long way toward building customer/client loyalty.
Send a Holiday Card (or Email)
Sending a card to your existing and previous clients/customers is the perfect way to express your appreciation while subtly advertising your business. No one minds holiday cards with funny pictures, beautiful designs, and thoughtful messages. However, avoid sending "generic" holiday e-blasts; you'll find the most success by sending something unique, personalized and meaningful. A holiday card or email is also a great place to mention any upcoming holiday events, deals, gifts, or specials you might now be considering.
Be Active on Social Media
It's time to leverage your online presence when marketing during the holidays! In addition to small advertising pushes through social media platforms, simple organic posting of fun gift ideas, cookie recipes, holiday office shenanigans, and more all help promote your business. Such social posting reminds online followers of the existence of your business and that you've got plenty to offer for holiday shopping.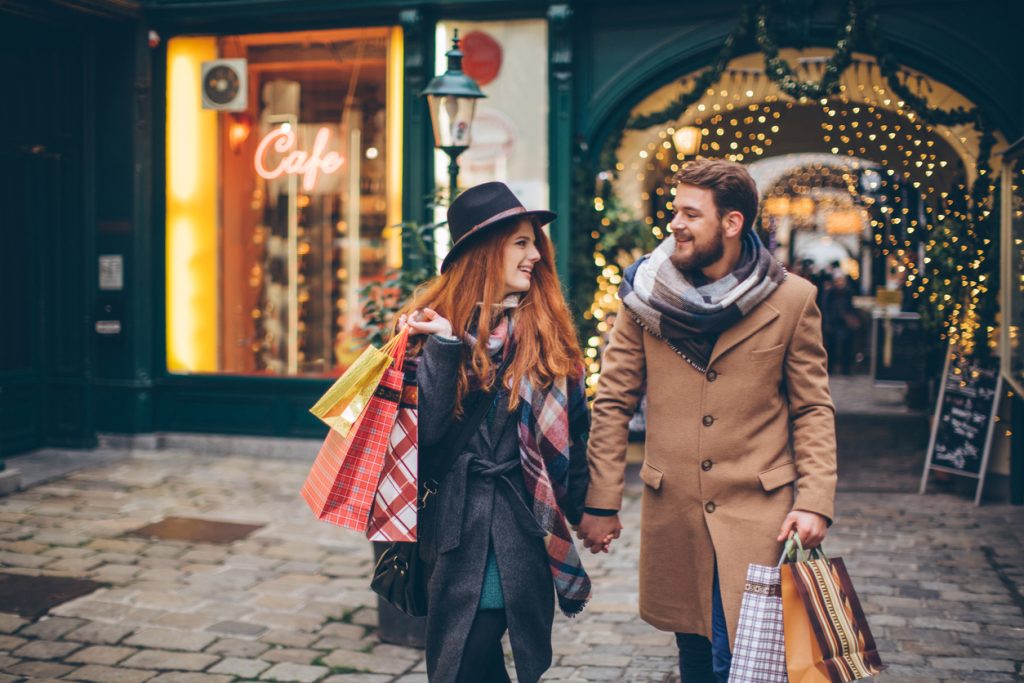 Consider Online Marketing
What sort of digital marketing agency would 309 Marketing be if we didn't recommend online marketing during the holidays? While many service businesses back off marketing during their slow season, now is the perfect time to take advantage of this perceived "lull." Simple, focused ad campaigns can target the audience you wish to attract and can be shown to shoppers when they're most active online. A simple programmatic display program or paid online ads are all you need to boost your sales during the holiday season.
Do More with 309 Marketing
Whether prepping for the holiday season or wanting to get a head start on marketing for the coming year, you want the guidance of local digital marketing experts. Thankfully, when it comes to highly effective marketing strategies and advertising campaigns, Illinois businesses trust the expertise of 309 Marketing Group. If you'd like to learn more about marketing over the holidays or are interested in websites, digital marketing, traditional media, and other advertising, call 309-228-9640. We are located at 311 SW Water St, Ste 201, Peoria, IL 61602.