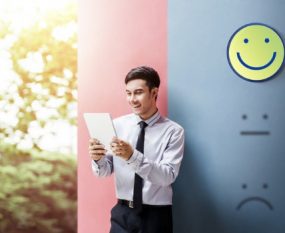 Restore Brand Credibility with Review Management in Tampa FL
309 Marketing can influence the buying behavior of your target audience with review management in Peoria IL. Negative reviews may create an unfair representation of your business to potential customers online. Poor feedback with high online visibility proves incredibly damaging to your reputation and can cost your business.
309 Marketing can help remove or suppress the impact of those harmful reviews to restore the credibility of your brand. After all, your company has spent a lot of resources to build goodwill with customers. Therefore, your business cannot afford to let a poor characterization of your business ruin your chances with new customers. Call 309 Marketing now at 813-461-5095 to get a free consultation and start restoring your brand credibility today.
Why Use 309 Marketing Services for Review Management in Tampa FL?
Our digital marketing specialists can help clients push positive testimonials to the top of search engines while minimizing the impact of poor feedback. We are a top digital marketing agency in Tampa FL with years of experience in the management of reviews.
Let us restore your credibility by moving positive reviews to the most visible spots on Google with our review generation in Tampa FL. Besides, we feel people searching for great local businesses deserve to read information and ratings that accurately reflect how the business operates. One bad experience with a customer should not ruin your perception with new business leads.
We Can Manage an Online Reputation Crisis
309 Marketing review management in Tampa FL can steer your business through a reputation crisis. We work to disassociate the crisis away from the individual, brand, or company suffering a negative online impact. Then, we use a wide array of digital marketing services to push positive content to the most visible spots on search engines and social media.
We Can Remove or Suppress Negative Reviews
Our review management in Tampa FL will help defend your online reputation by removing negative reviews, videos, content, images, or links when possible. If we cannot get the complaints removed, our service can suppress the impact of negative feedback from customers. We offset harmful reviews by making sure positive testimonials are easier to find online.
We Can Track and Eliminate False Information
309 Marketing constantly tracks your brand and online reputation. Consequently, we will find out if a website, report, or review provided by a past client made unfounded, outdated, or purposely malicious claims about your Tampa FL business. Then, we will take necessary steps to ensure that content gets removed.
Promotion of Your Business Brand
309 Marketing can integrate a comprehensive digital marketing strategy that increases the credibility of your brand and online visibility of positive testimonials. If you would like to learn more about how we can provide your brand with the image you want, click here to contact us.
Our digital marketing specialists can also provide the following services:
Web Design
Logo Design
Search Engine Optimization (SEO)
Pay-per-click (PPC) advertising
Social Media Promotion
Social Media Content
Social Media Management
SEO Content Creation
Television advertising
Radio adverting
Outdoor advertising
Print media sales brochures
Pandora streaming music advertising campaigns
Google AdWords campaign management
Facebook advertising
Contact Us
The local digital marketing experts at 309 Marketing can restore the credibility of your brand with review management in Tampa FL. We can also help you with many other ways to promote your brand. Give us a call today at 813-461-5095 to schedule a free consultation. Also, you can request a free quote by clicking here to reach us online. We serve our local Tampa clients from our home office at 100 Ashley Dr S Ste 600, Tampa, FL 33602.