Promote Your Business with Stellar Web Design in Peoria IL!
Your website is a reflection of your business; that's at least how your website will be perceived! Potential new clients will immediately write off your business if your website is outdated, poorly optimized, or non-existent. Thankfully, having a fast, beautiful, and fully-functioning website isn't hard to achieve! With assistance from the website and digital marketing experts at 309 Marketing, we'll get you on track with the best web design for Peoria IL businesses.
Do You Need a Website?
Absolutely! As of 2023, studies revealed an average of 97% of consumers found more information about local businesses online. And if you don't have an established presence on the web, you miss advertising to a significant portion of your audience. However, with a business website, you can expect:
Greater Advertising Opportunities – Advertising and marketing are crucial to the growth and success of your business. As beneficial as traditional advertising can be, digital marketing has become more prevalent in recent years. That said, without a website or "web presence," advertising your business online is significantly more challenging. Having a website instead gives potential new clients a place to go when engaging with your online ads.
A Digital Billboard for Your Brand – Billboards continue to be an effective traditional marketing technique for many businesses. So, why not replicate the success of billboard marketing online? By having a website, you do exactly that! A website gives your business a chance to show off its brand and answer any questions about products or services you may offer.
Creating a Long-Lasting Online Presence – Social media accounts and directory listings are a great start when establishing your business online. However, a website goes a step further by creating a permanent presence for your business on the web. The more established you become online, the greater likelihood your business will appear organically for potential customers looking for your products/services. However, Google and other search engines will only recommend your business if you have an informative, functional, and well-optimized website.
How 309 Marketing Stands Out
Web design in Peoria IL is a crucial marketing service 309 Marketing offers businesses in need. Whether creating your first website or wishing to reinvigorate your old, out-of-date site, our team can help! With dedicated project managers and a team of expert digital professionals, you get detailed and focused services tailored to you. Unlike other marketing and web design companies, where your business's website is "just another sale," 309 Marketing strives to build a long-lasting relationship with our clients. We've helped hundreds of businesses throughout Illinois and across the country develop effective advertising campaigns with marketing services like:
Search Engine Marketing
Search Engine Optimization
Social Media Management
Review Management & Generation
Television Advertising
Graphic Design
Video Production
Programmatic Display & Video
And More!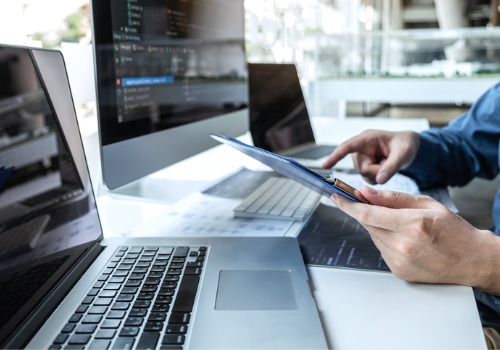 Give Us a Call
If you are looking for the best way to advertise your business and are still without a website, call 309 Marketing today for the best web design in Peoria IL. To learn more about 309 Marketing or our additional services, contact us today at 309-306-7092. Our main office is located at 311 SW Water St, Ste 201, Peoria, IL 61602.