Website Designers Schaumburg Il Companies Trust
Business owners need website designers in Schaumburg IL who understand how to drive customers to their business. In fact, companies need their website to work as hard as they do these days. 309 Marketing can help. Our website design company goes above and beyond when it comes to Schaumburg IL web design. We offer a comprehensive solution to marketing services that encompasses web design, graphic design, search engine optimization, social media marketing, and offline advertising.
309 Marketing web design features mobile web development, secure e-commerce, and websites optimized for search engines. Rely on us when you need a new website, website redesign, or a custom website that resonates with Schaumburg IL customers. Call our company now at 847-906-2287 to consult with our project managers.
Look Stunning Online with Our Web Design
When your company needs a website, you expect website designers in Schaumburg IL that know how to sell a brand. Your company needs a web design that looks attractive wherever your customers search for you. Therefore, your website design needs to look good on desktops, laptops, cell phones, tablets, and all devices. 309 Marketing web designers understand that users of your site want a good shopping experience, or your company could lose their business. So, we make Schaumburg IL web design an art form. Our web design agency gives you a look that stands out in the crowd from Schaumburg to Chicago and everywhere in between.
An Affordable Web Design Company
Look no further for website designers in Schaumburg IL who can cater a website to fit your budget. 309 Marketing provides web design Schaumburg IL businesses can afford. We can customize a unique website design and package it with our digital marketing services to grow your business. So, partner with a web designer who can put the internet to work for you. Our professional team will optimize each page of your website to get them climbing up the Google search rankings. Therefore, your business gets a tremendous return for your investment with 309 Marketing web design.
Internet Marketing Made Simple
Do not drown among the waves of companies marketing to customers surfing websites for what they need. Get an online lifeline with 309 Marketing professionals who know how to make websites cruise past their competitors. In addition to Schaumburg IL web design, our marketing team enhances your online presence with the following:
Google AdWords marketing of your website
Facebook Advertising
SEO content for each page of your website
Content for LinkedIn, Twitter, Pinterest, and other social media
Pandora advertising campaigns
Traditional Marketing Services
309 Marketing offers web design Schaumburg IL businesses need and consultation on traditional marketing campaigns. Sure, we can serve as your web designer. However, we can also plan TV, radio, and outdoor ad campaigns targeting your market in Schaumburg IL. Furthermore, we can design and create brochures and other sales pieces your business can use to reach a customer offline.
About 309 Marketing Web Design
You can trust our team of website designers in Schaumburg IL because of our track record of success. Our company created more than 1,000 websites for our clients within our first 4 years of operation. Yes, we know what strategies will work with Schaumburg customers because we have created successful sites locally, regionally, and nationally. Here is a brief look at where we have designed websites in the past: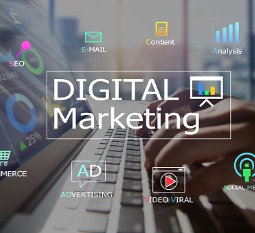 Illinois – Schaumburg, Aurora, Hoffman Estates, Elgin, Northbrook, Chicago, Peoria, Moline, Rock Island, Galesburg, Monmouth, Canton, Springfield, Bloomington, Normal, Lincoln, Decatur, and Champaign.
Iowa – Davenport, and Bettendorf.
Indiana – Indianapolis, and Jasper.
Florida – Orlando, Tampa, St. Petersburg, Clearwater, and Key West.
New York – New York City.
Contact Us
If you need website designers in Schaumburg IL, rely on 309 Marketing for your project. We will make your business a website that works as hard as you do. Call us now at 847-906-2287 for a free consultation. Also, you can request a free quote by clicking here for our online contact form. Our office is located at 1320 Tower Road, Suite 169, Schaumburg IL.