Top Ranking Search Engine Optimization Schaumburg IL
Improve your search engine optimization in Schaumburg IL with 309 Marketing. We make sure clients can find you online by getting your content at the top of search engine results. People today use search engines like Google much like past customers used the phone book. So, your business will lose out on sales if your company website fails to appear at the top of search engine results. Therefore, you need essential online marketing strategies and SEO services from 309 Marketing to be seen online. Contact us today at 847-906-2287 to get our team of SEO experts to work on your rankings. Our Schaumburg SEO services team can schedule your business for a free consultation.
How Do You Improve Schaumburg SEO?
The 309 Marketing team earns top ranking search engine optimization in Schaumburg IL with our proven processes. After all, we have connected businesses with potential customers by creating more than 1,000 websites within our first 4 years of business. Our team of SEO experts starts by researching the best keywords and geographical areas for your target market. The marketing strategy is simple. Rather than chase customers, we connect your business with ready-to-buy clients.
How do we do that? Our SEO services provide content geared towards getting you at the top of Google results. Therefore, your business moves to the front of the line when people are searching to make a purchase. Finally, our web design experts reinforce the prominence of your keywords with proper website coding. So, we make sure sales leads from Schaumburg IL to Chicago see your company on the web ahead of your competitors.
How Do We Know SEO Works?
309 Marketing experts understand your skepticism. Your business wants proof as you invest in search engine optimization in Schaumburg IL. Our online marketing experts do, too! Businesses can gain proof SEO works with one or both of the following:
You get more clients, business, and profits.
Google Analytics
We understand that continuing an ongoing investment with an SEO company requires getting results. Consequently, we install Google Analytics on every website we design. So, you can see the increase in web traffic and the number of clicks your products and services are getting. The numbers do not lie. Your company will receive monthly updates on how effective our work is.
What are Organic Search Results?
Think of the last time you searched on Google for a company. Pay-per-click ads appear at the beginning of the search engine responses. However, research shows that people can often skip past known advertising when they are trying to find information on search engines. The first search engine entries to appear after the advertisements are the organic search results. Therefore, organic results refer to those websites that appear naturally at the top of the Google rankings. Effective Schaumburg SEO services will vault businesses to the number one spot on search engines. So, that is why companies need a digital marketing specialist like 309 Marketing to help their online presence. We get your site at or closest to the number one rankings for each of your appropriate keywords.
How Long Does SEO Take to Work?
The 309 Marketing services department wants businesses to know upfront that SEO solutions take time. The first few weeks require a lot of content updates and time for web crawlers on search engines to index changes to your site. However, the effective Schaumburg SEO specialists we use to improve content quality can increase web traffic often within months. So, you will not need to wait long on your investment in search engine optimization in Schaumburg IL. Our digital marketing specialists can quickly provide quality content solutions to increase your leads, site traffic, and profits.
Why Should I Keep Buying SEO?
Companies with a website atop Google searches may not think they need to hire an SEO company. However, the world of internet marketing is an ever-changing place. Content solutions providing effective SEO right now will not keep your website there for long. 309 Marketing can help keep your SEO, website traffic, and e-commerce ahead of your local competitors. Let our SEO specialists help with research on the appropriate website content updates to maintain your strong position. So, click here to contact us to provide your website with search engine optimization in Schaumburg IL.
Will Buying Links Save Money on SEO?
Although link building can help SEO, there are times it can hurt your search rankings. Purchased links or links from spam sites negatively affect your rankings. Therefore, trust your website to 309 Marketing SEO professionals. Many companies get taken advantage of by scammers who claim they can guarantee number one rankings. Also, companies can fall victim to many scams claiming a special relationship with Google allowing a "priority submit." In fact, Google warns against those scams. So, your site may lose online positioning without guidance on search engine optimization in Schaumburg IL. Avoid the scammers with SEO professionals at 309 Marketing.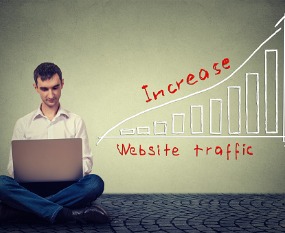 How Does Web Design Affect SEO?
Actually, the foundation of strong SEO starts with quality website design. 309 Marketing can improve your SEO and online look with attractive site design services. In fact, our website designers have created sites throughout Illinois, from Schaumburg to Chicago and downstate to places such as Peoria, Springfield, Champaign, Bloomington, and the Quad Cities. Properly coded websites help enhance your SEO. Furthermore, websites that are easy to operate with mobile development and secure e-commerce see increases in traffic.
Contact Us
309 Marketing can help with search engine optimization in Schaumburg IL. Our specialists have helped many businesses throughout Illinois, Indiana, Iowa, Michigan, and Florida with SEO. Let us keep your business ahead of local competitors around Chicago with a free consultation today. Call us at 847-906-2287 to get started with optimization SEO specialists from our agency can provide. Furthermore, feel free to send us a quick email with any questions by clicking here for our contact form. Also, our office is located at 1320 Tower Road, Suite 169 in Schaumburg IL.