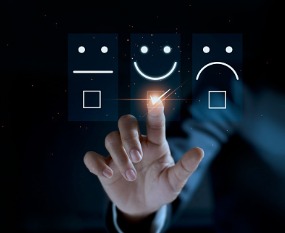 Control Your Online Reputation with Review Management in Peoria IL
309 Marketing can make you look good online with review management in Peoria IL. Negative reviews hurt your business and may not accurately portray your company. So, how can you preserve the best professional appearance for your online business profile? Let 309 Marketing remove and suppress the impact of those harmful reviews to restore the reputation of your brand. After all, your company has spent a lot of time building goodwill with customers by providing great goods or services. Therefore, your business cannot afford to let a few bad customer complaints ruin your search results. So, call 309 Marketing today at 309-228-9640 to get a free consultation and find out how to control your online reputation.
Why Pick 309 Marketing Review Management in Peoria IL?
Our service allows our clients to portray the quality of their work, goods, or services in an accurate manner. We have years of experience in the management of reviews and can positively change search results for our clients. Besides, we feel people searching for great local businesses deserve to read information and ratings that fairly represent that business.
Crisis Management Service Available
309 Marketing review management in Peoria IL can also help your business manage a reputation crisis. We work to disassociate the crisis away from the individual, brand, or company suffering a negative online impact.
Removal or Suppression of Negative Reviews
Our review management in Peoria IL will work toward removing negative reviews, videos, content, images, or links when possible. If we cannot get the complaints removed, our service works well to suppress the remaining unwanted and inaccurate customer rating in question.
Brand Reputation Management
You need the sort of customer feedback that positively and accurately portrays your brand to remain front and center in online community ratings to improve your search results. So, rely on our work to restore the right image of your business.
Let Us Investigate False Information
309 Marketing will provide constant tracking of your business and online presence. So, we will know if a website, article, or rating provided by a customer made false, outdated, or misleading claims about your Peoria business. Then, we go through the process of having that content immediately removed.
Promotion of Your Business Brand
Review management is just one area of specialization for our advertising agency. If you would like to learn more about how we can provide your brand with the image you want, click here to contact us. Our digital marketing specialists recommend using our web design, logo design, search engine optimization, pay-per-click marketing, and social media promotion services as well. In fact, we even offer review generation services that help your marketing and search results. That way, you reach your target market with the message you want them to hear about your business location.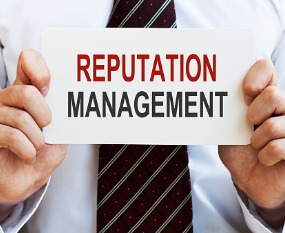 Contact Us
Let 309 Marketing provide review management in Peoria IL for your business. We can also help you with many other ways to promote your brand. So, start controlling your online reputation today by calling us at 309-228-9640. Also, you can request a free quote by clicking here for the contact area of our website.