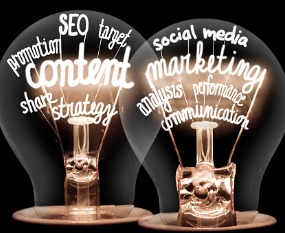 Creative Digital Ad Agency Tampa FL
Connecting the perfect audience with the best message to get top results takes a creative strategy with a focus on your brand. Creative marketing achieves more than getting into a consumer's mind. The best connections happen when brands get inside clients' hearts. The right marketing strategy can accomplish that.
309 Marketing is a full-service ad agency in Tampa FL with a team of web design, digital content, marketing, and advertising specialists. Our design, marketing, and advertising agency dives deep into your business. We get each detail of your brand, from the logo, to your website, to social media accounts, and advertising, just right. As a result, our digital marketing creativity generates a buzz on search engines and drives traffic to your website. So, call our advertising agency at 813-461-5095 to benefit from our consulting today.
Step-By-Step Digital Marketing
309 Marketing provides more successful solutions than any other ad agency in Tampa FL because we focus on your needs. For starters, we make it our business to know your brand, inside and out. Then, we create a strategy that talks to your targets. That way, your branding message becomes relevant, memorable, and actionable. Next, our web design team creates a fully responsive site with mobile web development and e-commerce. Then, our marketing agency will develop and implement our strategy to grow your business.
So, we develop SEO content that will get you to the top of search engine rankings. Also, we create digital advertising with a focus on the best keywords for your company. Finally, we drive traffic to your company through your social media. We use content across your social media accounts and advertising on media such as TV, radio, and outdoor spaces in the Tampa Bay area.
Branding
Our digital marketing specialists make it their mission to create brand consistency for your business. Therefore, we design everything from your logo, website, advertising, and digital marketing to let your clients emotionally connect with you. Our ad agency of Tampa FL provides solutions creating the type of connection that breeds loyalty to your brand. Then, our web design experts will give your online presence a one-of-a-kind look. Next, our writers craft the compelling story of your business. Consequently, we design your digital product to deliver your brand to clients consistently, clearly, and creatively. So, 309 Marketing improves your branding whether your company needs to rebrand or refresh. Finally, we outperform other agencies in Tampa by cultivating better relationships between companies and customers.
Better Web Design than Other Agencies in Tampa
Our full-service marketing agency includes responsive web design services. So, our web development specialists will build your site to fit any screen. Therefore, your target audience will enjoy a great user experience and spend more time interacting with your brand. Next, our digital design experts will optimize site performance with faster webpage load speeds than other advertising agencies offer. Then, our SEO service will help customers can find your site online by achieving top search engine results. Also, Google now requires SSL certification to verify that your site is safe for visitors. Just let a representative from our ad agency of Tampa FL know you want us to get a new SSL certificate for you.
Digital Advertising and Social Media Promotion
309 Marketing leverages Google Analytics to gather information on your site visitors. Therefore, our digital marketing specialists find the age, gender, income level, and other characteristics of your Tampa, Florida audience to target with your message. Then, we work to put these insights on your audience to use with proper strategy. Next, we implement the strategy by creating SEO webpages to feed into landing pages. Then, we leverage Google Analytics to provide proper advertising campaign management for Google paid advertisements. That way, our advertising agency can manage your investment to spend only on ads getting real results. Finally, we leverage social media with advertising on Facebook, LinkedIn, Twitter, and Instagram to help your customers find your goods and services.
Contact Our Ad Agency in Tampa FL
There are a lot of local advertising agencies based in Tampa. But 309 Marketing is the full-service ad agency of Tampa FL with the experience and creativity to deliver the best return on your investment. Our digital marketing services have helped businesses make emotional connections with thousands of local customers throughout Tampa and Florida. Trust our consulting team to do the same for your Tampa and Florida-based businesses. Call to inquire about our marketing service now at 813-461-5095. Also, you can send us an email for a free quote on our service by clicking here for our contact form. Our advertising agency office is located at 100 South Ashley Drive, Suite 600 in Tampa, Florida.