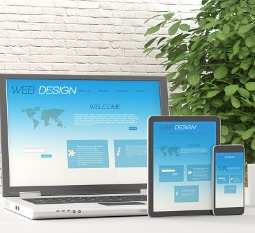 Top Questions About Web Design Tampa FL
So, your business has realized that you need a new web design in Tampa FL. You know you want to grow your business, but you are worried about the cost of design services. Also, you do not want to have to pay for more services than you need. So, how will you decide whether you need a website with a new look or a completely new website? 309 Marketing can help. After all, our web designers created more than 1,000 websites in our first 4 years of business. We have connected Tampa businesses like yours with clients throughout Florida with stunning websites. Contact us with your questions now by calling 813-461-5095 for a free consultation. For your convenience, our digital marketing team will review frequently asked questions about our web design services below.
Why Do You Need a New Website?
Your business must have goals not currently being met, causing you to seek new web design in Tampa FL. Does your current website rank too low on Google search rankings? Are there problems with your mobile app? Does user experience on your website chase clients away? Do customers feel unsafe using e-commerce on your website? The 309 Marketing Tampa web design team can help businesses diagnose and solve these problems. Our web designers can help you look stunning online. Furthermore, we build websites with mobile web development to provide a satisfying user experience on mobile devices. Also, we comply with all industry standards when it comes to making e-commerce on your site safe and secure. So, trust 309 Marketing web designers for your project. We will build your business a website that works as hard as you do.
How Does Your Website Help Your Branding?
A great web design in Tampa FL serves a specific purpose as part of your branding strategy. 309 Marketing can help your business get the best message to your clients. Our web designers, content specialists, and digital marketing experts can inform and engage your customers. To grow your Tampa business, you need to do more than drive customers to your site. Great web design builds in call-to-action features that convert browsers into buyers. So, you need professionals who understand website design, branding, marketing, and how to sell your products and services. 309 Marketing can get great results for your brand with a website that makes each user enjoy their shopping experience.
Why Use 309 Marketing for Tampa Web Design?
The 309 Marketing team will work with you to determine the look and functionality you need. Then, our website design experts will build your website with proper architecture. Therefore, each user can see your popular products and services more easily. Next, our digital marketing services team will craft content with search engine optimization. With optimized content, our SEO specialists will make sure your website appears on page one of Google search results. Also, our graphic design team will use great images and photos to engage each user. Finally, our web development team will make sure customers find your mobile app easy to see and use. Consequently, the proper website design, SEO content, graphic design, and mobile development will make your website an effective sales tool. So, tell us how our creative design team can help you by clicking here to send us an email.
How Does Coding Affect Web Design?
The 309 Marketing web design experts use the best code structure available. Also, we write proper page titles, optimize content site descriptions, and tag all images for search engine optimization. Then, our Tampa design company makes pre-launch and post-launch website testing to ensure your website works on all browsers. Therefore, we make sure proper coding and design optimize your site for Google and other search engines. So, our digital marketing specialist s and site designers get your website at the top of search engine results. Consequently, 309 Marketing can make your web design in Tampa FL more effective in selling your product or service.
What is Search Engine Optimization?
309 Marketing uses search engine optimization to enhance your web design in Tampa FL. First, our SEO specialists research the best keywords and geographical areas for your target market. Then, our digital marketing content writers structure your content to emphasize the best keywords. Therefore, your Tampa business website will appear at the top of the Google search results. This SEO strategy allows more customers to see and use your site when they go searching to buy products online. In fact, our SEO service and web development teams work together to optimize your site. Proper coding allows search engines to see your keywords and get your website a better ranking with Google. Also, we install Google Analytics to provide you with monthly numbers on how well our service is performing. So,
How Does Web Design Affect Digital Marketing?
309 Marketing uses effective web design in Tampa FL to improve the layout, text, and online forms of business websites. As a result, companies that use our design company see their conversion rates and sales increase. Also, our design specialists work to make web design and online advertising seamless. Businesses that have any experience with pay-per-click advertising know the importance of landing pages. Our web development and advertising specialists always coordinate the same feel for the advertising and landing pages. After all, the last thing your business wants is for your customer to have a disconnect. Therefore, our web design service provides a great experience for your customer from start to finish. Also, our creative team has extensive experience with Google AdWords and Facebook advertising. Ask us about our digital marketing service now at 813-461-5095 if you have any questions.
Can Social Media Help Our Web Design?
309 Marketing believes social media presents businesses with valuable tools to connect with customers. So, our graphic design service can make sure all your digital accounts are cohesive with your web design in Tampa FL. Furthermore, we can drive online traffic to your site from social media such as Facebook, Twitter, Instagram, YouTube videos, and more. Therefore, our creative team can improve your overall online presence by using social media as a partner to your website. Also, engaging in social media makes your branding more engaging. Customers see your company interacting with them and developing a relationship. So, your customers will develop loyalty from your branding efforts on social media.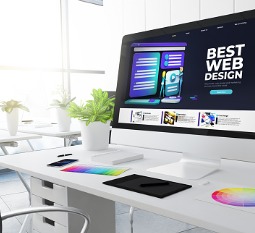 Contact Us
Count on 309 Marketing and our years of experience for your web design in Tampa FL. Our marketing experts can help your business with web design, digital advertisements, and social media promotion. Take action to grow your business and get more customers today. Call us at 813-461-5095 for your project today. Also, you can request a free quote for your digital project by clicking here to use our online form. You can always set up a time for a free consultation at our office at 1oo Ashley Drive, Suite 600 at Tampa FL.