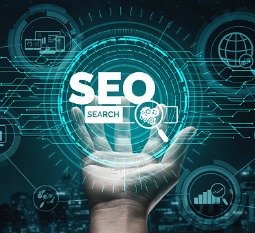 Professional Search Engine Optimization Tampa FL
There are more than a billion online searches every day. If your target market went searching, would they find your business on the first page of Google? If not, you need professional search engine optimization in Tampa FL right now. If so, your company still needs quality SEO services to maintain your strong online presence.
309 Marketing makes it our business to get your business more business. Our Tampa SEO and website design specialists come highly recommended from the thousands of businesses we help each year. Don't take our word for it. Click here to view our gallery of business success stories. Ready for us to write your business another chapter in its success story? Call our expert team at 813-461-5095 to schedule a free consultation on SEO services, search-friendly website design, and full-service digital marketing solutions.
Get the Best Google Results with Tampa SEO
Your customers cannot make emotional connections with your brand if your company is invisible on the internet. These days, we use a search engine like past generations used a phone book. If you are like most of us, you never scroll past page one of search engine results. That is what makes search engine optimization (SEO) a crucial tool to grow your business. So, how does 309 Marketing get those great rankings on Google for businesses? Our experts in search engine optimization in Tampa FL get the best results with our step-by-step SEO techniques:
Our internet marketing specialists do keyword research for your company and the demographics of your target audience. Also, we look at companies competing among local SEO rankings. Then, our SEO experts form a strategy to improve your optimization.
Next, our Tampa SEO services focus on content designed to improve your search engine optimization. Our writers create online content spotlighting the keywords your customers search most frequently.
Then, our expert designers code your website to emphasize the prominence of the keywords and SEO content. As a result, your company will shoot up toward the number one spot on search engine results.
Finally, our digital marketing team will drive traffic to your website through your corporate social media accounts.
Optimized Web Design that Improves SEO
The structure of web design affects SEO more than most companies realize. Optimizing your website for traffic, leads, and sales conversion is one of the most essential parts of SEO. So, when you need search engine optimization in Tampa FL, you also must get a web design expert. That is why 309 Marketing provides Tampa SEO services and web design in-house. Our web designers will provide a properly organized site structure that is essential for top SEO results.
Integrated SEO and Digital Marketing Services
Search engine marketing works well to complement our local SEO service. When you go to search engines, the top of the search engine result page features pay-per-click ads. Our local SEO agency can help design these pay-per-click ads to help drive traffic to your website. In fact, our online marketing professionals have extensive experience with managing Google AdWords campaigns. We highly recommend integrating SEO, link building to your site, paid digital and traditional advertising, and social media promotion as a strategy to attract more new clients.
Social Media Management Services
Not all SEO companies provide social media management, too. However, 309 Marketing can handle search engine optimization in Tampa FL as well as social media. Engaging in social media marketing increases brand recognition. The more a potential client sees your company, the more they'll remember you. So, our SEO company can drive more traffic to your site by strengthening your presence on social media. Let us handle your accounts on Facebook, Twitter, YouTube, Pinterest, and more to cultivate brand loyalty with your local customers.
Give Us a Call
Business owners, it's time to take your digital marketing to the next level. Contact 309 Marketing today at 813-461-5095 to put our agency to work on your search engine optimization in Tampa FL. Also, you can send us an email to request a free quote by clicking here. Our office is located at 100 Ashley Drive, Suite 600, Tampa FL 33602.