Best Website Designers Tampa FL
People use search engines these days the way they used phone books in the past. So, your business needs an attractive website that people can find on search engines. Without a great website at the top of search engine rankings, many clients will never find your business. Therefore, you need talented, experienced website designers in Tampa FL. That is why you need to call 309 Marketing. Our talented Tampa web design team created over a thousand responsive websites within our first four years of business. Call our top web design team now at 813-461-5095 to schedule a free consultation.
Great Tampa Web Design Impacts Your Brand
Your website acts as the first point of contact between your business and many new clients. In order to make a great first impression, you need a great web design. After all, customers are looking for professionalism as well as your available products and services when they go to your site. Therefore, your web design shapes the perception of your brand and the value of your business. Consequently, websites with modern web design, mobile web development, and safe e-commerce features attract more business.
So, grow your business today with the experts at 309 Marketing. Our digital marketing specialists create the perfect web design that speaks to the professionalism of your brand. There are many web design companies offering marketing services in Tampa. However, 309 Marketing offers you the website designers in Tampa FL who make the most impact for your business.
Custom Web Designers in Tampa
309 Marketing website designers in Tampa FL make every website with a custom design. Here is what you can expect when you get our design company for your project:
Our digital marketing specialists focus on you. Many of our clients see a specific creative vision for their web design. Also, our web designer will listen to the features and function your business wants for its online home. Then, we provide a web design that will attract new customers and meet your requirements. We have extensive experience with WordPress, and can update your WordPress web pages.
We create a web design that will keep people on your site. Our digital marketing specialists know driving traffic to your site is only half the battle. Getting customers to stay on your website, connect with your business, and make purchases is how we grow your business.
Our web design experts engineer clear navigation. That helps visitors to your site quickly and easily see your products and services.
We craft a responsive website design with a great user experience on both laptops and devices. So, the ease of use on the websites we design engages customers for longer amounts of time.
Our top web design team will use site construction that will get the best search results on Google. Also, our website design allows for easy changes and additions. Our digital marketing team encourages businesses to add pages to the website with our search engine optimization services.
We incorporate mobile development and e-commerce development with our web design services. So, we keep your new clients engaged at home, on a mobile app, or anywhere they are seeking a safe e-commerce user experience.
Web Design with Search Engine Optimization
The best web design in Tampa will not help your digital marketing without top SEO content. Customers use search engines to see businesses when they want to buy a product or service. So, effective SEO content is what catapults websites up to the top of search results. Almost all online consumers never scroll past page one of search engine results. Therefore, your company needs a sound SEO strategy to ensure customers see your product or service online.
So, trust a 309 Marketing expert to research the keywords that will work well to improve SEO on your project. Then, our creative expert will create optimized content for each keyword to include in your digital marketing strategy. Finally, our expert website designers in Tampa FL will code your site to emphasize the keywords. Consequently, search engines will rank your web page higher and that will help customers find your company online.
309 Marketing understands businesses want proof they receive a return on their investment. Our marketing agency would never ask you just to trust us that our work is working well. So, our website designers in Tampa FL install Google Analytics. Therefore, businesses can track our work from month to month to see how effective our strategy is. Also, Google Analytics data allows us to provide proper campaign management for your company on search engine marketing efforts. Our search engine marketing service can track which ads get your company the most response. That will allow us to focus your investment on Google AdWords campaigns that will help you earn more business.
Social Media Promotion
The 309 Marketing agency believes business partners need to focus more on social media to connect better with customers. Therefore, we put our talented graphic design team to work to create engaging designs and graphics for your social media accounts. Social media allows companies to take on a human characteristic, allowing customers to connect and develop more loyalty to your brand. Also, we can leverage accounts on Facebook, Twitter, Instagram, Pinterest, and other places to drive traffic to your digital marketing. Furthermore, our service includes extensive experience with Facebook advertising. Though there are many web designers in Tampa, 309 Marketing is the one who provides sound management on social media platforms.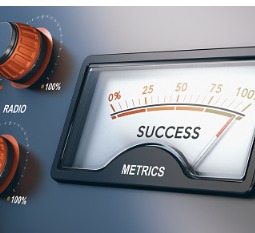 Traditional Ad Agency Services
309 Marketing offers companies the most talented website designers in Tampa FL and the convenience of comprehensive marketing service. For example, our graphic design professionals can create a new logo for your business or update your old one. Also, our agency can work on creating corporate videos for YouTube with arranged video production. In addition, we can help with video production for television advertising. We can focus our years of experience with radio advertising, including Pandora online streaming radio ads, to serve you. Or, our designer can produce outdoor ads to see on billboards or buses in the Tampa Bay area. Your business will love the full-service marketing solutions 309 Marketing can offer you.
Contact Us
Trust the website designers in Tampa FL still creating high-quality, top-ranking websites in the Tampa Bay area for years. Call 309 Marketing at 813-461-5095 to put our design company to work for you. Our web designers will include professional development, superior graphic designs, and easy-to-use navigation for your project. Then, our full-service digital marketing experts provide search engine optimization, management of search engine marketing efforts, social media promotion, and traditional advertising campaigns. Click here to request a free quote or set up a consultation at our office at 100 South Ashley Drive, Suite 600 in Tampa FL.