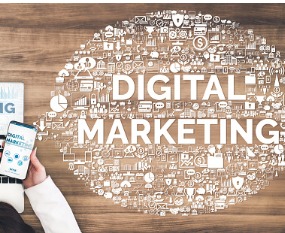 Full-Service Online Marketing Tampa FL
309 Marketing believes getting your business more business is our business. We provide comprehensive online marketing to Tampa FL businesses. So, we handle it all from:
Pay-Per-Click (PPC) advertising
Brand strategy
Digital Marketing
Social Media Management
Thousands of businesses throughout Tampa, Florida, and all over the United States rely on our expertise to enhance their online presence. You don't have to take our word for it. Click here to see our gallery of business success stories. It's time to take your Tampa digital marketing to the next level. Call for top digital marketing services now at 813-461-5095, or click here to request a free quote by email.
Top Tampa Website Design
Your business needs great web design as part of great online marketing in Tampa FL. That is why 309 Marketing web design specialists help your business discover the perfect digital pathway to your target market. Consequently, your business gets an attractive, optimized website with mobile web development and e-commerce features. Therefore, your business can expect the following from our full-service site design process:
Daily Website Leads
Hosting Services
WordPress Development
Google Analytics data for the best results
Search Engine Optimization
The Best Results on Search Engine Rankings
Custom webpage forms
Top webpage security
Digital content services
Domain management services
SEO Services
309 Marketing researches the best keywords and creates the SEO content that gets you to the top of Google rankings. Besides, new customers will not find your online products and services without superior search engine rankings. So, our digital marketing agency includes a group of SEO specialists who know how content marketing works. How do we know our techniques work? We install Google Analytics and provide you with concrete numbers on a monthly basis. Therefore, you receive consistent updates on increases in brand awareness, leads, and sales you can track to manage your business goals.
Digital and Traditional Advertising Campaigns
The 309 Marketing experts help your company connect with customers in more meaningful ways with a results-based marketing mix. We leverage online marketing in Tampa FL, social media marketing, and ads on traditional media such as TV, radio, and outdoor spaces to connect your company with your clients. In fact, our advertising team has extensive experience when it comes to Google AdWords, Facebook advertising, and Pandora streaming music marketing campaigns.
Brand Strategy
309 Marketing will work with you to get consistency when it comes to your brand, reputation, and message to your customers. Our marketing team designs everything from your logo, email marketing, digital marketing, advertising, and social media to get your clients to connect emotionally with your company. Our branding marketing services include:
Logo design
Corporate video production for YouTube or company webpage use
TV ads
Radio ads
Outdoor ads
Google AdWords digital marketing
Facebook ads
Pandora streaming music service advertising
About Our Tampa Digital Marketing Agency
309 Marketing outperforms other marketing agencies based in Tampa, and we get results for our clients. Our digital marketing team created more than 1,000 custom website designs for companies in our first four years of business. We begin each relationship by understanding your business, your client, and how to best connect your media to your desired audience. We never use a "cookie cutter" approach, as each market and industry has unique challenges. Some of our proven techniques:
Focus Studies
Cost per point analysis
Best in industry, award-winning production
Branding, including logo design, brochures, and more
Signage
Contact Us for Online Marketing in Tampa FL
There is a reason 309 Marketing has a 94-percent approval rating with clients. We provide transparent data to companies that proves our value. Our digital agency constantly monitors the results we get for your Tampa company and make adjustments as needed. So, let's get started with your online marketing in Tampa FL today. Call 813-461-5095 to schedule a free consultation, or request a free quote by clicking here to send us an email. Our Tampa digital marketing agency is located at 100 South Ashley Drive, Suite 600 in Tampa FL.